Draping makeup is a popular technique that can give you stunning look. But, whether you're an expert or just learning the ropes, perfecting your draping makeup technique can be overwhelming – but it doesn't have to be! In this guide, we'll give you an in-depth look at draping makeup so that by the end, you'll know exactly what steps to take, what products to use, and how to create amazing looks with confidence. From picking out the right colors for your skin tone and specific event style to understanding how layering techniques can bring your best facial features into focus – if there's anything you need help with when it comes to mastering the art of draping makeup – then our ultimate guide has everything covered!
Master the art of draping makeup with these tips
Once you have your foundation and primer applied, it's time to move on to the draping process. Draping is a technique that adds contour and definition to your face. It involves using dark and light shades of makeup to create shadows and highlights in key areas.
Start by applying a matte bronzer or neutral shade on either sides of your nose, jawline, and forehead. Stay within the hollows of these areas for maximum definition. Next, use a blush brush with an angled tip for better precision. Be sure not to overdo it – just enough color is all you need!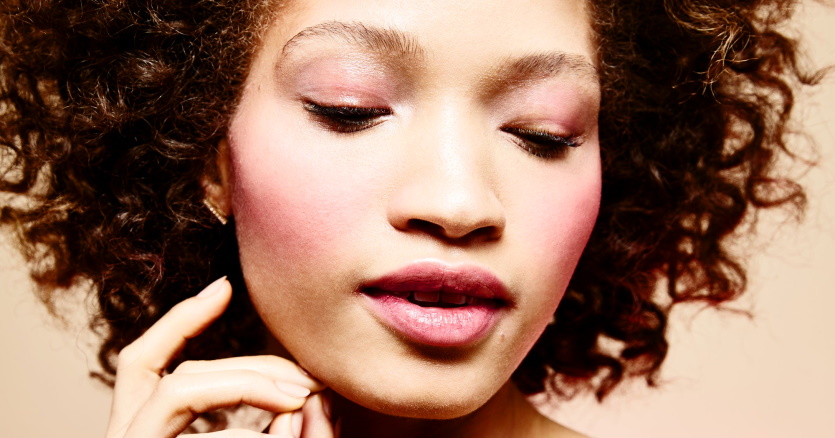 Now take a slightly darker shade of bronzer and apply it along the cheekbones, temples, chin, nose bridge, and forehead. You can also use a contour powder or cream to get that natural-looking effect. Again, using an angled brush is essential for this step. Finally, blend the colors with a clean blending brush for a seamless look.
Finally, add highlights by applying a shimmery highlighter on the tops of your cheekbones, bridge of the nose and the cupid's bow (above the upper lip). Use a fan brush to blend in all three shades for an effortless and blended finish. And there you have it – the perfect draping makeup technique!
For more information about how to apply draping makeup technique effectively and flawlessly, check out our instructional videos and our blog posts that provide helpful tips and tricks. With some practice, you can easily master this technique and create stunning makeup looks!
Blush draping is the contouring trend you need to try
It's a delicate technique that uses blush to help you create the appearance of structure and depth in your face. The trick is to apply it in strategic areas for subtle definition as if you were using contour powder or cream.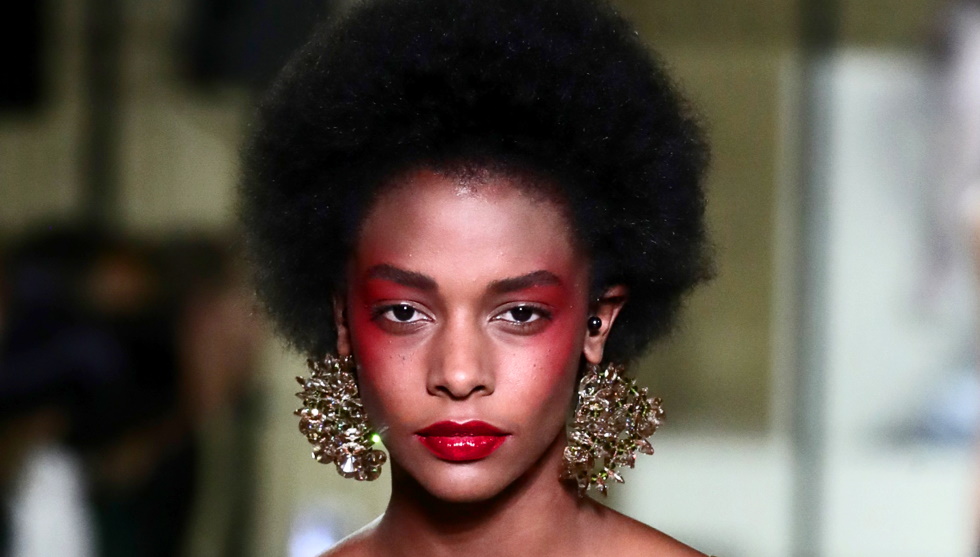 Using a blush brush, apply blush on the top of your cheekbones, blending outwards towards your temples. Then move to the apples of your cheeks and blend up and outward towards your hairline. Finally, finish with light applications along the jawline and around the edge of your forehead—these areas where we lose definition as we age and can benefit from an extra boost in color.
Blush draping also works great on other areas of your body, like your collarbones and shoulders. You can use a brush to apply the blush in thin layers around the edges of those areas to give them more definition.
Blush draping is easy to define and add dimension to your look without too much work. So grab a brush and some blush, and try it out—you won't be disappointed! It's time to embrace this beautiful trend and make it part of your beauty routine!