Asymmetry is trendy and timeless in the world of fashion, and short asymmetrical haircuts are no exception. If you're looking for a stylish yet bold new look, then an asymmetrical cut might be exactly what you need to really shake things up – and we have plenty of inspiration for you here! From sleek side cuts to daring quiff-shaped fringes, these beautiful asymmetrical haircuts will ensure that your hair stands out from the crowd when it comes to style. So let's dive in and explore some gorgeous takes on this modern trend so that you can find your perfect next look!
Best short asymmetrical haircuts of the season
Short asymmetrical haircuts are the perfect way to achieve a modern and edgy look. They can be styled in numerous ways, making them versatile and flattering on any face shape. From choppy layers to wispy bangs and bold colors, there are endless possibilities when creating your own unique style with an asymmetrical haircut. Here are some gorgeous examples of short asymmetrical haircuts that will inspire your next look!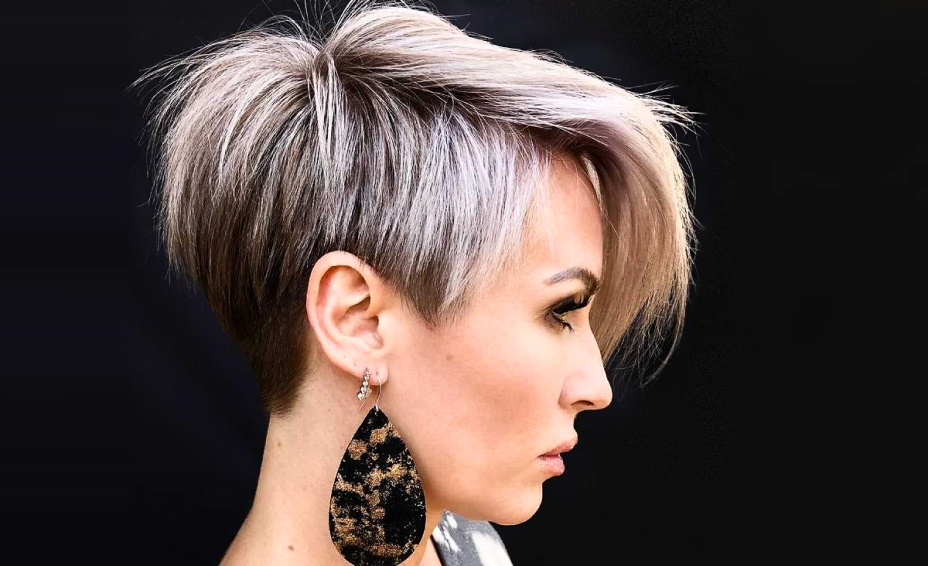 Blunt Bob: This classic bob is given a modern twist with an asymmetric cut at the ends. The blunt edges create an angular silhouette that adds structure and definition to the chin-length hairstyle while accentuating your features. Style it sleek for a polished look, or tousle it for an effortless finish.
Pixie Cut: With this ultra-short cut, a few strategically placed layers create an asymmetric shape that is both edgy and feminine. You can keep the sides short and the top longer for a voluminous look, or go all out with shaved sides and an exaggerated quiff.
Wispy Bangs: If you need more time to commit to a full asymmetrical haircut but still want some edge, try adding wispy bangs to your style! The uneven length of the bangs creates an interesting texture that works best when paired with shoulder-length or slightly longer haircuts.
Layered Lob: This shoulder-skimming cut features layers that are slightly shorter in the back and longer towards the face. This creates an asymmetrical shape that flatters any face while keeping the look fresh and modern.
Shaggy Bob: Taking cues from '70s punk styles, this disheveled bob is all about texture. Ask your stylist to cut your hair into a chin-length bob with uneven ends for maximum bedhead vibes! The best part is that you can customize the look with different colors, textures, and styling products to make it truly yours.
Ways to style your short asymmetrical haircut
Add Volume to the Crown: If you want to add extra oomph and height to your cut, adding volume is a great way to do it. Backcomb the crown of your hair with a fine-tooth comb or tease brush to create more body and texture. This will help lift up the shorter layers on top and give them some shape.
Use Hair Products: Using wax, pomade, mousse, gel, or hairspray can help give short asymmetrical cuts structure and definition. Experiment with different products until you find ones that work best for your specific style and texture of hair.
Enhance Color: Enhancing color is another great way to make an asymmetrical cut look polished and attractive. You can use highlights, lowlights or single-process color to add depth and dimension to your cut.
Use Accessories: Hair accessories like headbands, clips, and pins can be used to transform the look of a short hairstyle quickly and easily. Headbands are great for creating an edgy, rocker-chic look, while bobby pins can create more intricate designs, such as half-up styles or braids.
Create Texture: Short asymmetrical cuts look best when some texture is built throughout the cut's length. To get maximum texture, you can use a curling iron or flatiron around face-framing pieces and at the ends of the hair. This will add more definition and movement to your style.