As the seasons change, our hair tends to follow suit! Caramel hues are one of this season's signature colors and look great on all hair types. Whether rocking a short bob or long layers, caramel can make your locks pop with color. If you're looking for inspiration– maybe for yourself or just something to bookmark for later when the salon opens up again – then look no further because we've got plenty of caramel hair color ideas that will have you wanting to try them out right away. Keep reading to see some delectable shade choices and stunning hairstyles that will have people swooning over your new look!
Tired of boring hair colors? Caramel is the perfect solution!
This warm, rich hue adds subtle hints of gold, red, and brown. It looks especially beautiful when paired with lighter shades like blonde or light brown. Plus, it's a great way to experiment with color without being too drastic. When done correctly, caramel hair can look stunningly natural, adding just the right amount of warmth and dimension for an overall stunning look. To get the perfect caramel hue for you, consult your stylist about the best technique that will work for your hair type and desired level of intensity. From vibrant balayage highlights to sunkissed ombrés, create a look that you'll love with caramel!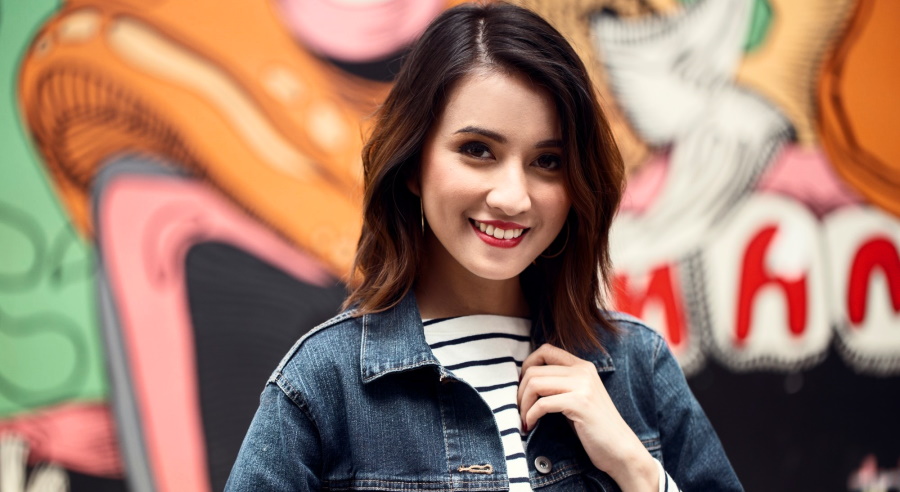 No matter what style you choose for yourself, make sure to take extra care of your hair. Use heat-protectant products before styling and moisturizing shampoo and conditioner to keep your newly colored locks looking their best. Finally, invest in a good deep-conditioning treatment for an extra boost of hydration. With the right care, you can enjoy your caramel hair for months! So why not take the plunge? Embrace the warmth and beauty of this exquisite color today!
Caramel hair color trends for every skin tone
If you've ever wanted to dye your hair a delicious caramel color, now is the time! Caramel hair colors are all the rage this season and look great on everyone. Whether you have light or dark skin tones, there's a perfect shade of caramel for you. Here are some popular trends in caramel hair color that flatter every complexion:
Light Caramel: This shade of caramel is ideal for those with fair complexions. It adds a hint of warmth while still looking natural and flattering against lighter skin tones.
Medium Caramel: This is the go-to choice for caramel hair for those with medium complexions. It has enough warmth to bring out your features without looking too bright or harsh.
Dark Caramel: This is the perfect option for those with darker skin tones, as it adds enough color to make your features pop without being overbearing. It's also great to add subtle dimension and depth to your hair color.
No matter what shade of caramel you choose, keep up with regular upkeep appointments to maintain your color and avoid any damage. With proper care and attention, you can rock this trend all season long!